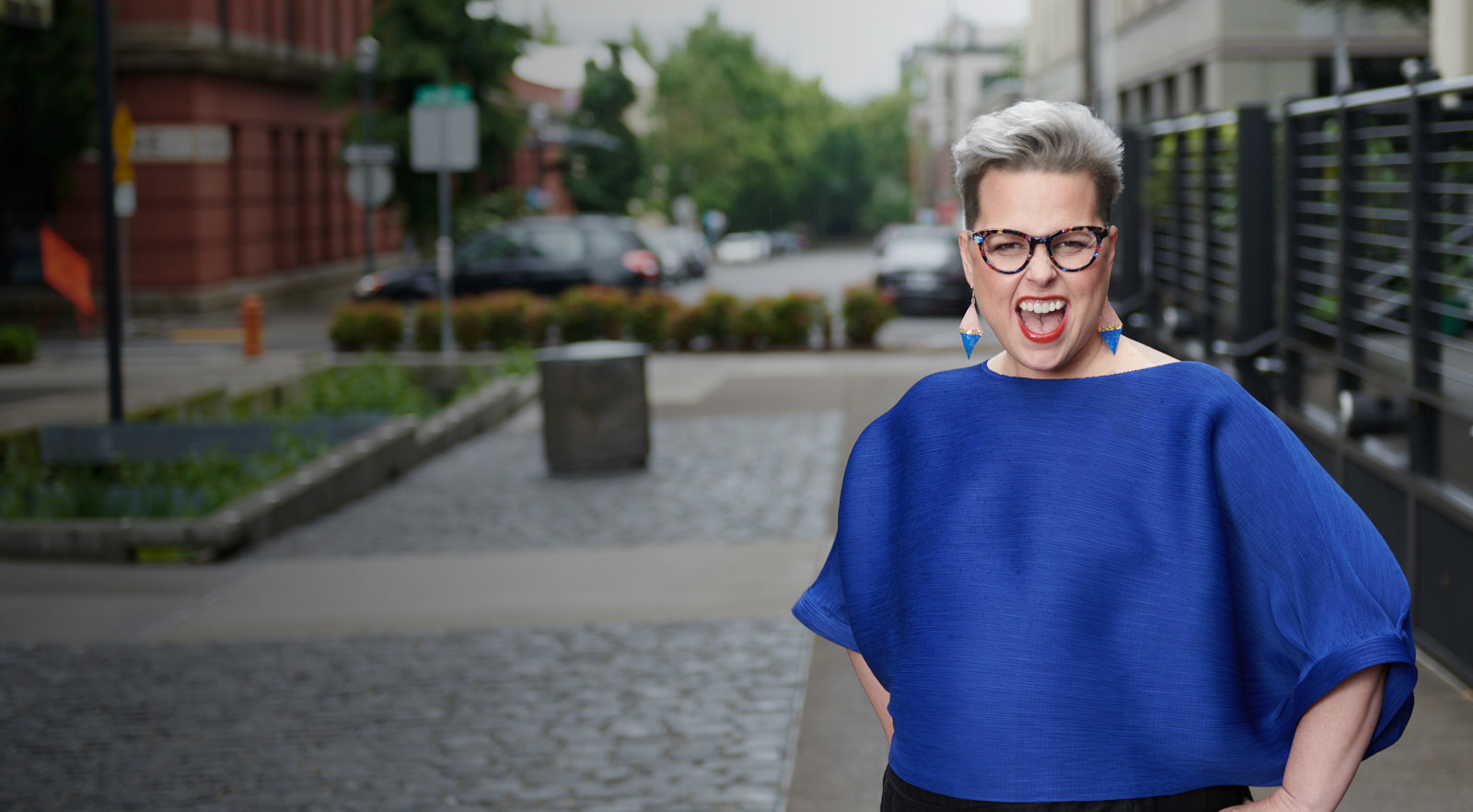 Play With Us

Work less. Have fun. Win more cases. The H2H Method™

All of our consulting, coaching, and courses are based on Sari's signature Hostage to Hero (H2H) Method - an ethical and empowering way for trial attorneys to replace fear and stress with FUN (yes, really). This will fundamentally change the way you practice law so that you'll never worry about winning again.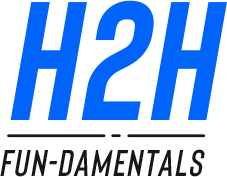 H2H FUN-DAMENTALS™
Learn fundamental skills and mindset training with Sari's H2H Method™ for voir dire, opening, and closing via this self-paced, self-study, on-demand video masterclass.
BEST FOR:
Plaintiff trial attorneys who need help NOW. Learn how to win verdicts without using fucking gimmicks.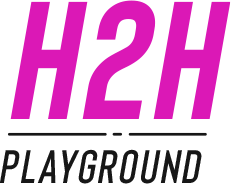 H2H PLAYGROUND™
Practice your trial skills and master the H2H Method™ with Sari and her faculty of certified coaches.
BEST FOR:
Practicing trial attorneys who are serious about becoming the best they can be in the courtroom - and changing their whole damn life in the process.


H2H TRIAL CONSULTING™
Wish you had someone to talk/strategize with for your upcoming trial? Get personalized 1:1 guidance from a certified H2H trial consultant to help you prepare your voir dire questions or craft your opening statement.
BEST FOR:
Plaintiff attorneys stressed the fuck out over an upcoming trial who want a little expert hand-holding.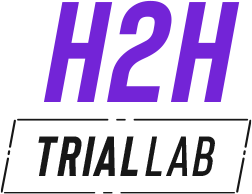 H2H TRIAL LAB™
Test your material in front of THREE mock juries under Sari's expert guidance. This transformative week-long intensive will rock your world as you hone your material in real-time while Sari takes you (and two other brilliant trial attorneys) on the journey of a lifetime.
BEST FOR:
Experienced trial attorneys who are fucking serious about their craft and ready to work on their active case.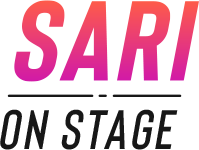 SARI ON STAGE
Engage and entertain your audience with the one and only nationally-recognized badass trial consultant - Sari de la Motte. Nobody will want her to leave the stage, we swear.
BEST FOR:
Law firm professionals who want to knock their next retreat out of the park.
Or, boring attorney conferences that need to shake it up.


"It's called 'practicing law' for a reason. Working with Sari is nothing short of amazing. She creates a lab for us...to practice. One of the most surprising things I've learned about myself is that I don't have to be perfect. Real is better than perfect."
Rachel montes
Texas Plaintiff Trial Attorney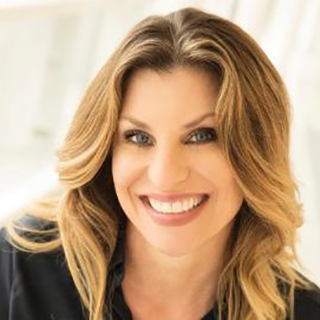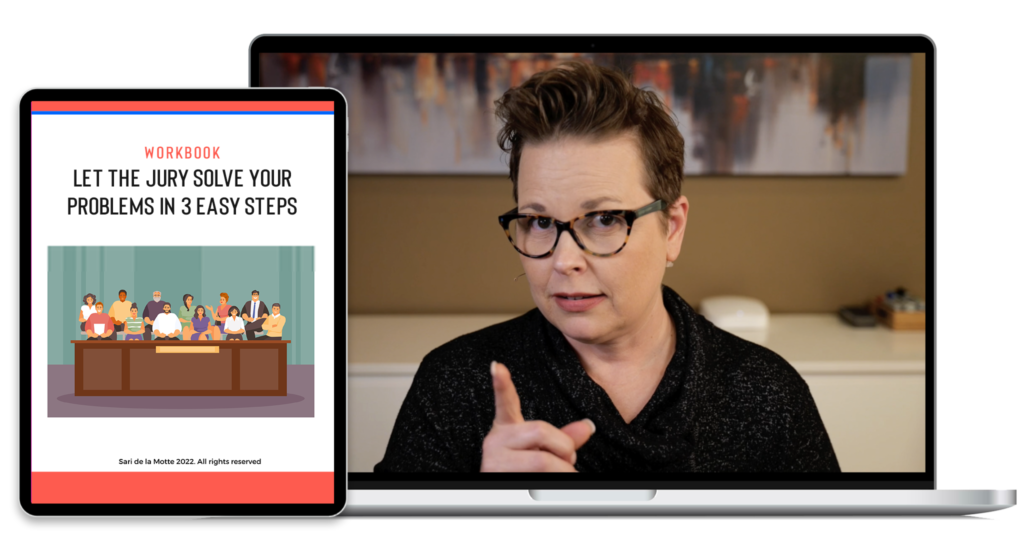 Free Training
---
3 pOWERFUL STRATEGIES TO HELP YOU READ A JUROR'S MIND
Let the Jury Solve Your Problems in 3 Easy Steps
Join me for a free training to understand what the jury is thinking so you have the confidence to trust them - and yourself - in the courtroom.
Use the H2H Funnel Method so that jurors tell YOU the principles of the case instead of you telling THEM.
Sign up for trial tips, mindset shifts, and whatever else is on Sari's brilliant fucking mind.