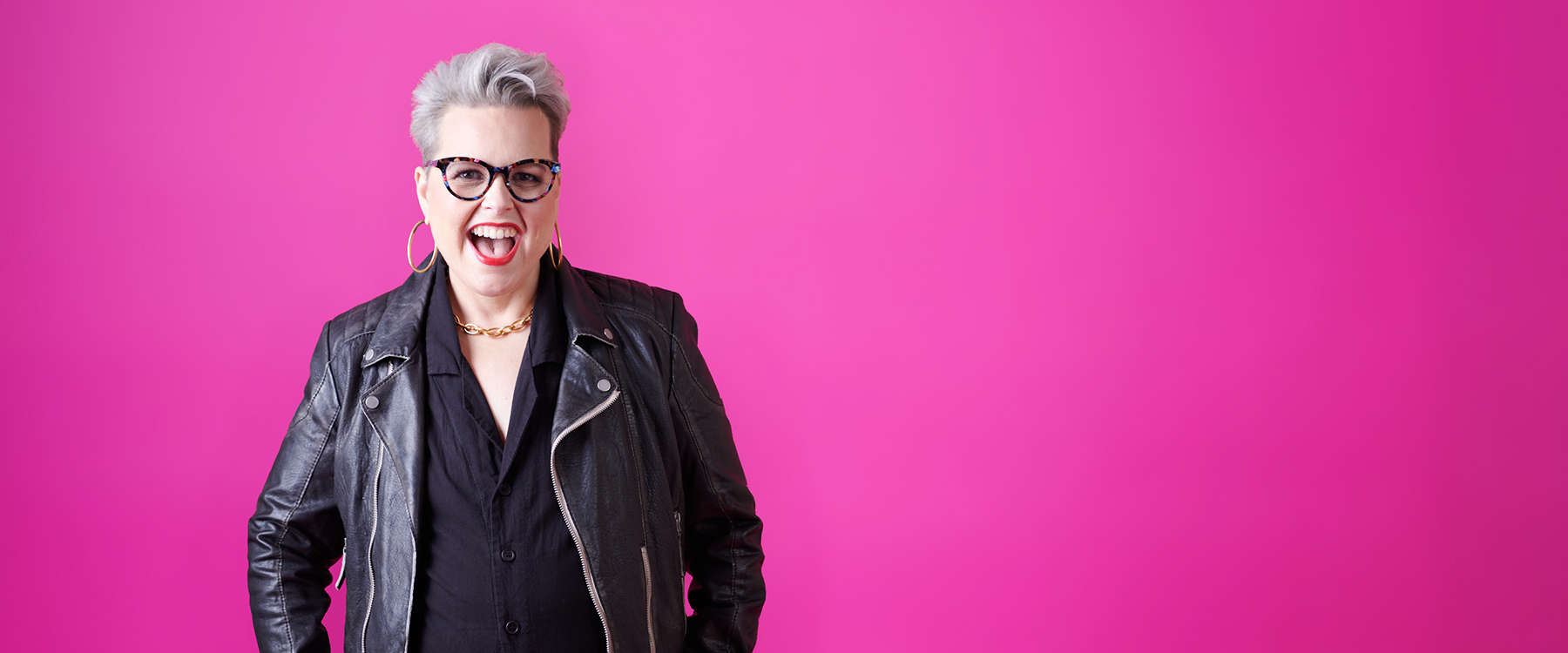 YOUR PATH TO MASTERY STARTS HERE.
Get the practice and coaching you need to become the lawyer you've always wanted to be, without working harder than you already do - I swear.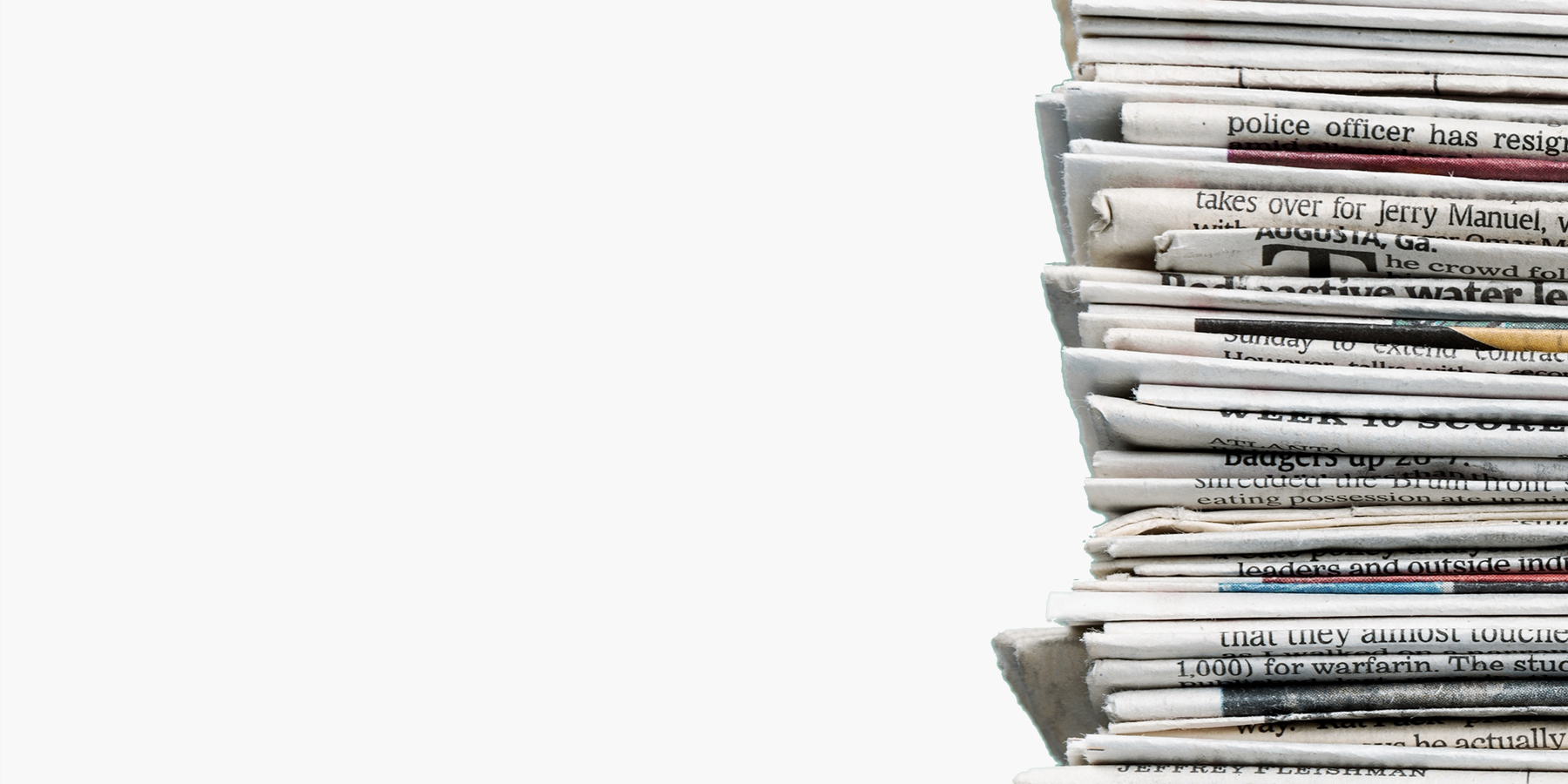 I have good news for you, my friend.
A new breed of plaintiff attorney is taking control of courtrooms across the United States.
This attorney is in the best damn position to help their client win because they're on top of their game.
Dripping with confidence.
Justice is being served because these lawyers know their shit, and they know how to work with a jury.
They're not wasting energy trying to emulate "the greats."
They aren't stressed out or burned out or missing out on their lives.
They're not measuring their worth by the size of their verdicts.
And they aren't obsessed with winning.
They're actually having FUN at trial, and their clients and families are reaping the benefits.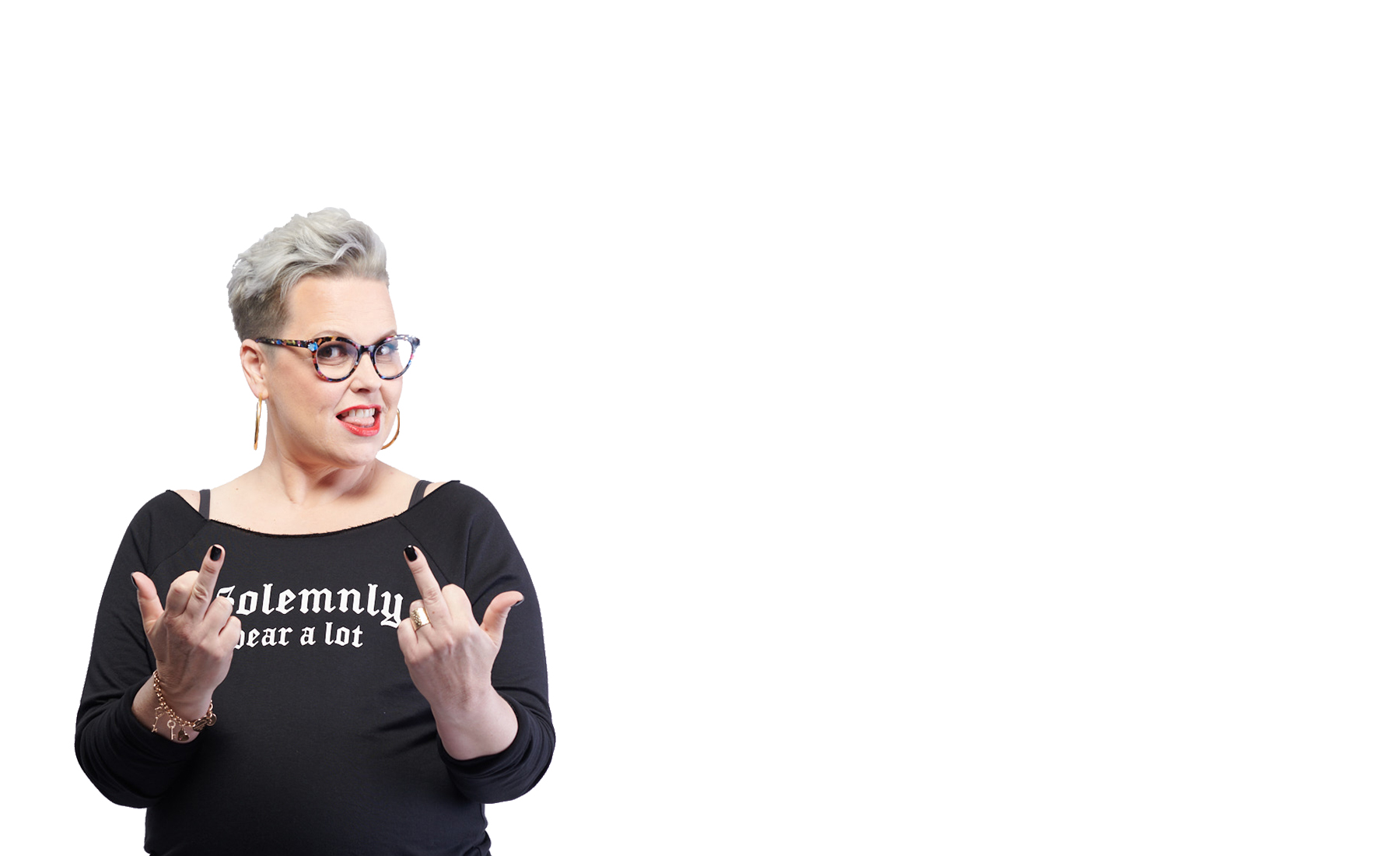 But I also have some bad news.…
Those attorneys I just spoke of are still a rare breed.
The majority of you are depressed, stressed, and living in fear…
Fear of the jury
Fear of asking for a big number
Fear of disappointing your client
Fear of going broke
Fear of messing up
Fear of losing
Need I go on? Well, I say...
FUCK fear.
We're here to change the way law is practiced by replacing fear with fun. Yes. You heard that right.
I'm gonna teach you how to love your way to a better life.
I know that might sound shocking to you. Silly, even. You've probably never heard anything like that at a CLE.
And that, my friend, is the problem.
OUR MISSION?
To help trial attorneys stop measuring their worth by the size of their verdicts through skills training, mindset coaching, and community building.
We'll give you the trial skills you've been waiting for your whole life, AND access to a working group to get on your feet and practice with.
But we don't stop there.
Trial skills alone aren't enough.
You're going to experience mindset shifts that will change your life, feel the love from a team of dedicated coaches, and have access to learning labs, office hours, bonus trainings, and a supportive community.
This is where you become the lawyer you were meant to be.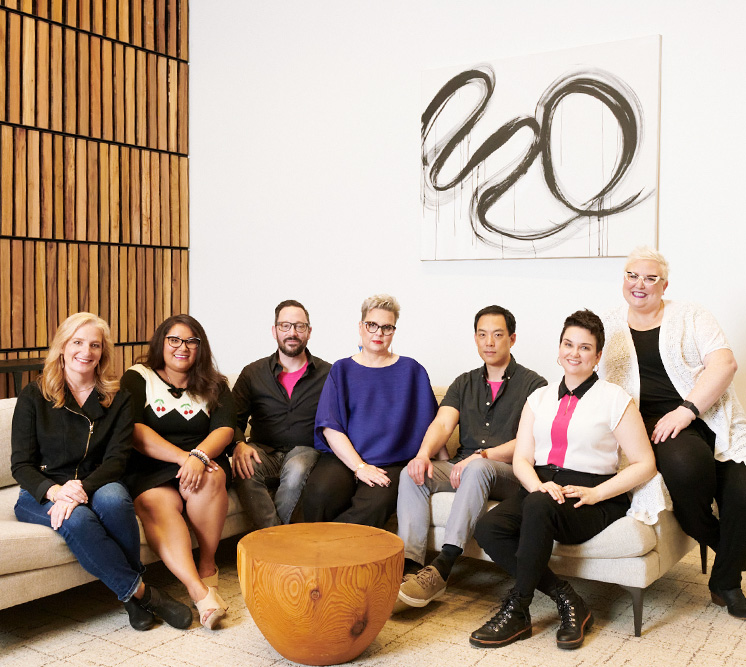 So. WANNA NEVER WORRY ABOUT WINNING AGAIN?
Then this is the place you want to be.
There's NO OTHER online working group where you can –
Learn and practice trial skills with a transformative method
Get constructive feedback from Sari & the team of H2H Coaches
Observe and study with your plaintiff trial attorney peers
Fail without judgment or fear - celebrate wins and losses
Instead of practicing on an actual jury with your client and their loved ones watching you (or never practicing at all, come on now!) – practice in a safe space CONSISTENTLY, where your audience is made up of trial consultants, coaches, and attorneys just like you.
If you're resorting to gimmicks that make you feel gross, working yourself into an early grave, and fear that the jurors are out to get you – take a deep breath.
Because it doesn't have to be that way. Check your fear at the monkey bars...
INTRODUCING:

The ONLY online working group providing trial skills training, a consistent place to practice, feedback and coaching, plus a kickass community of brilliant trial attorneys.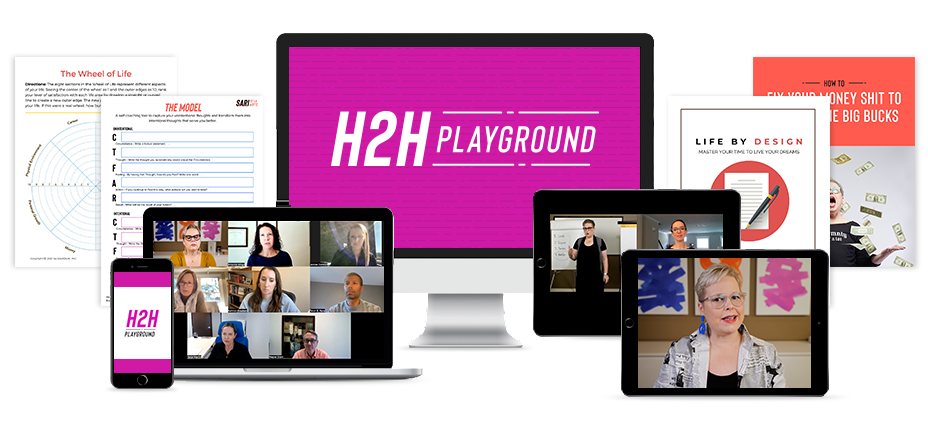 Join H2H Playground™ for 12 months and learn how to…
💕 Love yourself, the jury, and the process of taking your case to trial
🔥 Transform your mindset and crush it in voir dire, opening, and closing
🤑 Ask for the amount you know you and your client deserve
🗣️ Communicate with your jury so they can solve your problems
💰 Slash your ridiculously high trial expenses and prep time
🍆 Never worry about winning a verdict ever again - yes really
I call H2H "Grad School for Trial Lawyers"
With H2H I have learned so much more than what questions to ask, or how to plan a direct examination.
I've learned how to build a small group. How to empower them. How to make them a partner by leading them to form principles themselves that are pertinent to my case. How to involve them in leading other jurors in a similar fashion.
H2H has played a major role in giving me more confidence and making me more excited about what is to come, in trial and in life.
JoN Hawk
Georgia Plaintiff Trial Attorney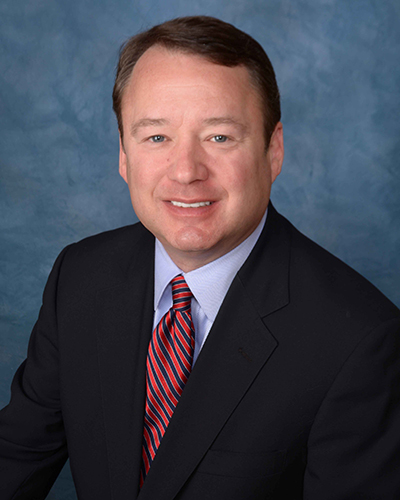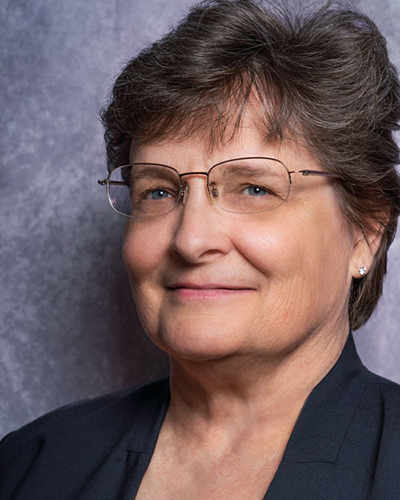 Take the leap - JUMP - do it. You will not regret it.
As you can probably relate, I had a lack of confidence due to a defeatist mindset…feeling on edge, at risk, not good enough, striving and never reaching CONFIDENCE. With the H2H Method I gained a toolbox full of thoughts, actions, and calmness, as well as a community of like-minded attorneys across the US who I can reach out to for sound-boarding.
My interactions with clients have improved due to better observation skills, and my postmortems of trial and hearings have taken on a much healthier perspective.
H2H altered my professional practice and has had a positive influence on my personal life as well. H2H is an investment in your career. Regardless of the number of years you have been in practice, H2H will be transformative.
RONDA KELSO
Arizona Plaintiff Trial Attorney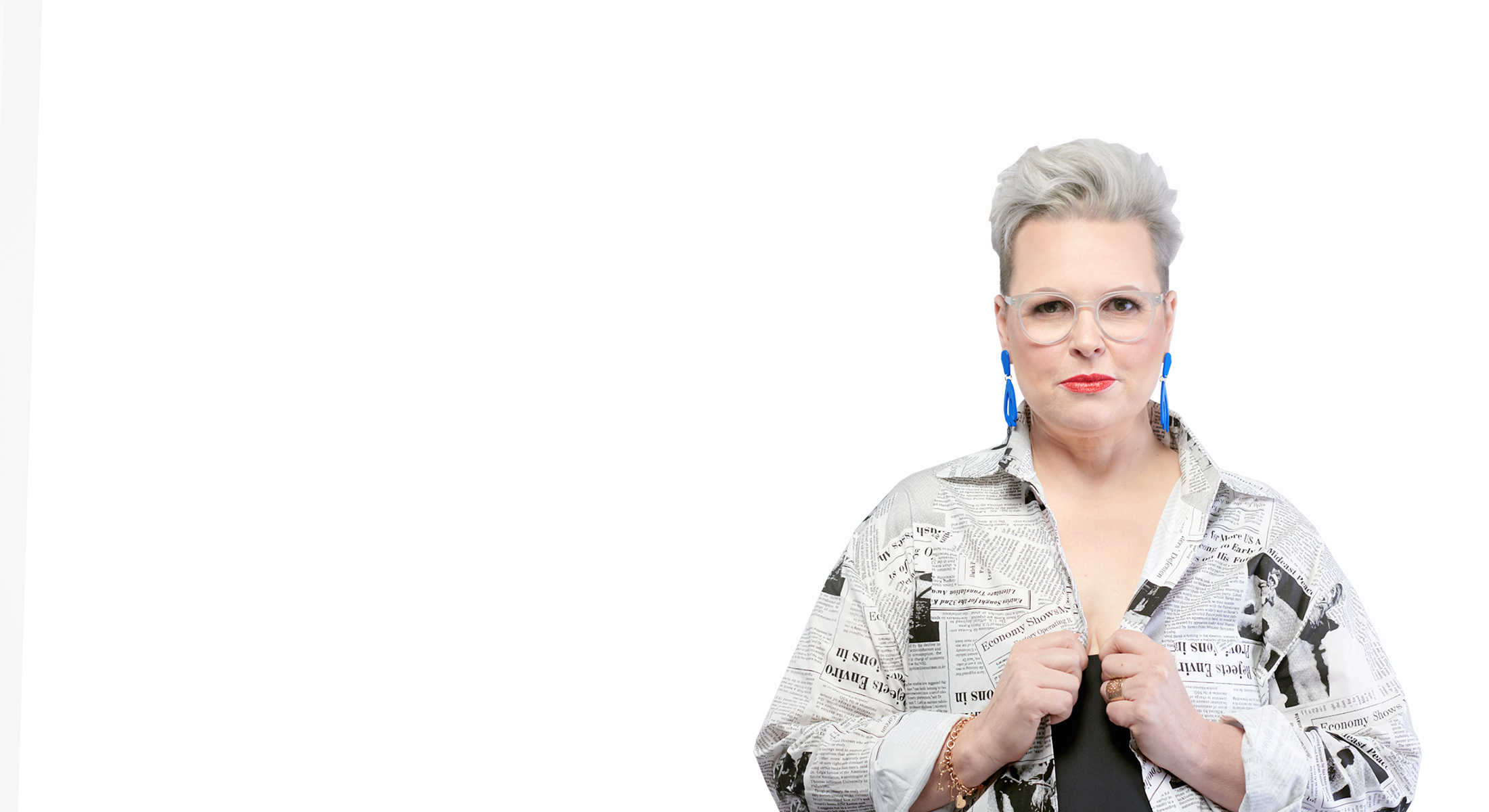 WHO THIS IS FOR
Before I tell you what's inside H2H Playground™ (which will change the way you try cases forever, by the way), let's make sure I'm not wasting your time, shall we?
H2H Playground™ is designed for a very specific individual -
→ You're a stressed-out civil plaintiff or criminal defense attorney who works too damn much.
→ You've read all the books, attended the CLEs, studied the greats, and still walk into the courtroom full of doubt and fear.
...You worry about things like:
→ Did I prepare hard enough?
→ Is the jury going to kill my case?
→ What if I forget what I wanted to say?
→ What if …😱… I lose?
We created and continue to cultivate this space for you… IF (that's a big if) you're serious about committing to the process.
Two months ago I conducted voir dire for the first time since learning Sari's method.
I settled that case for $1.3 million right after finishing voir dire and the defense had previously offered $600,000.
Voir dire was the only one of my trial skills that I felt was inadequate and made me uncomfortable. I did the same thing most lawyers do - asking questions about things that had nothing to do with the case but were supposed to help me predict whether they would be a good juror.
After learning the H2H Method, my thoughts and direction when doing voir dire are so much more clear and focused. Issue-driven voir dire is the only method of voir dire that makes sense now. No more using the divining rod to find water.
I have been trying jury trials for 30 years. I've developed instincts, but those instincts don't compare to watching a jury come together through the discussions they have with each other.
I had FUN in voir dire for the first time in more than 10,000 hours as lead counsel.
Everything really naturally fell into place the first time I saw the process of defining my fears, working the funnel, and finding the perfect jurors. This training is well worth the time and money. Now, I can't imagine picking a jury any other way than Sari's issue-driven voir dire.
Breen Arntz
Nevada Plaintiff Trial Attorney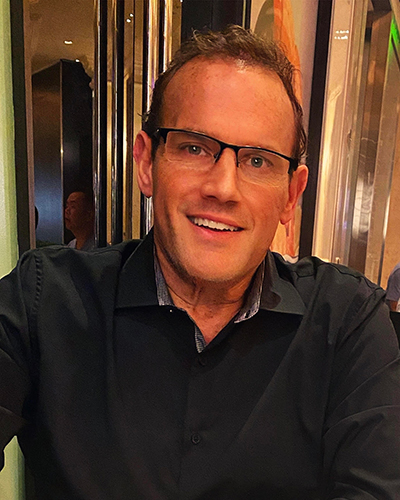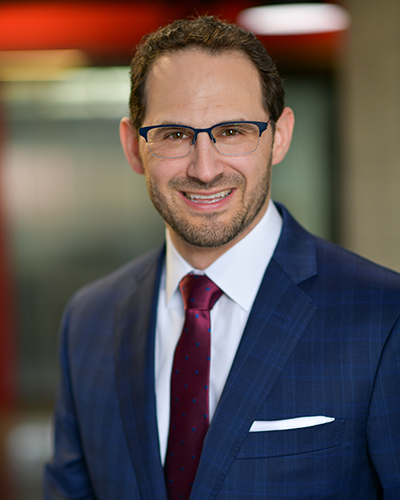 The amount of time each week the H2H Coaches provide is a great investment in my clients and myself.
I have really enjoyed being a part of H2H. I began with the Fun-damentals course which was a great starting point to learn to embrace the jury and provides a background on the H2H Method for voir dire, opening, and closing.
Since joining the H2H Crew I have actively participated in the Playground...mindset coaching has helped me embrace my emotions and trial fears. The Voir Dire Circle has been great for working through issue-based voir dire with the H2H funnels - which are a roadmap for my cases.
I have also been on my feet working through pieces of my opening statement in Opening Statement Learning Lab where I get live feedback from Coaches and other attorneys on what works and how to improve.
The Playground is a great place to try things out and take safe risks.
Joey Klenofsky
Missouri Plaintiff Trial Attorney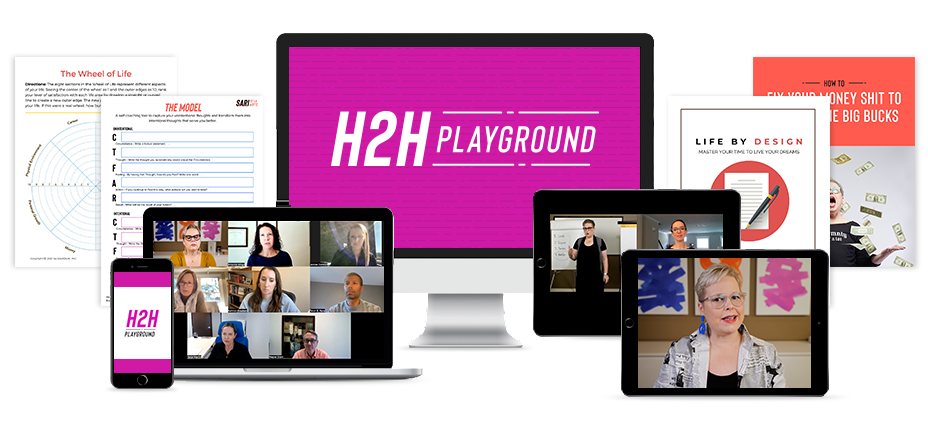 WHAT'S INSIDE H2H PLAYGROUND™

Each MONTH in the Playground, for 12 months in total, you'll have access to everything you need to become the lawyer you're meant to be.

Monthly Live Training with Sari
Each month, you'll be invited to an exclusive live training with Sari on a special topic that will enhance your performance in the courtroom. These are ONLY available to H2H Playground™ members, because the content is too powerful to have out in the world where defense attorneys and muggles can access it.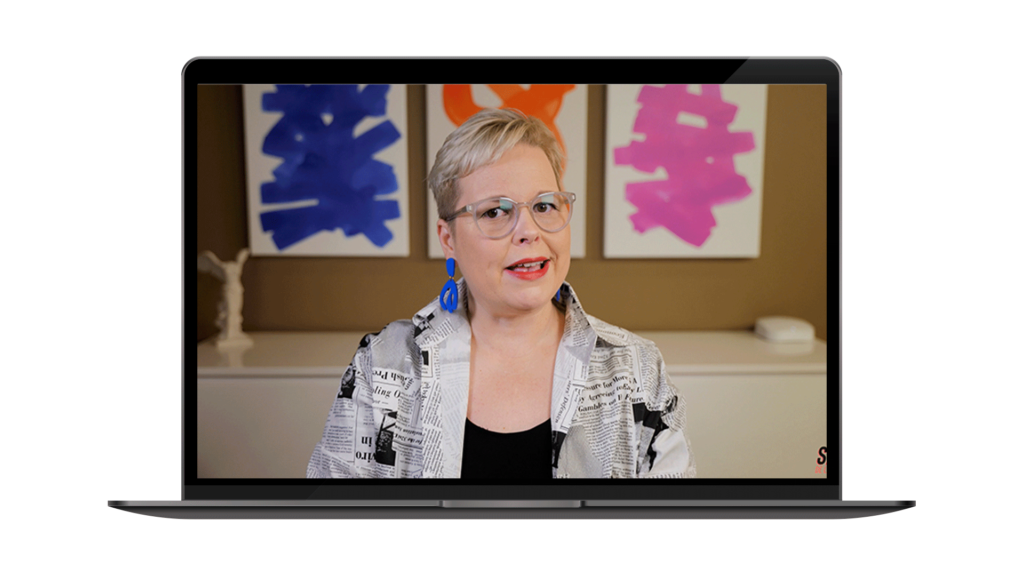 Mindset Calls & Office Hours
Following Sari's live training, you can attend a group Mindset Coaching Call on the same topic. Coach K—our lead mindset coach—will make sure that your brain is where it has to be, in order to get results. On top of that, he'll also host Mindset Office Hours where you can bring any topic up for discussion, without judgment.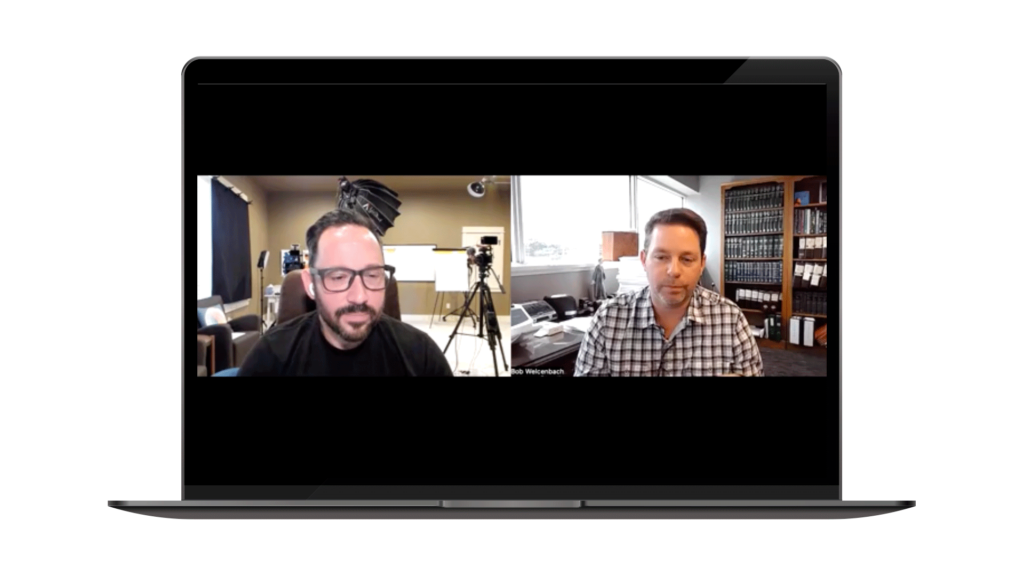 voir dire circleS
Ready to crush it in voir dire, with the queen of voir dire? Show up to the monthly Voir Dire Circle led by Sari. There is nowhere else that you can practice your voir dire like this. Sari will work with you personally when you sign up for one of the coveted hot seats offered with these highly raved-about sessions.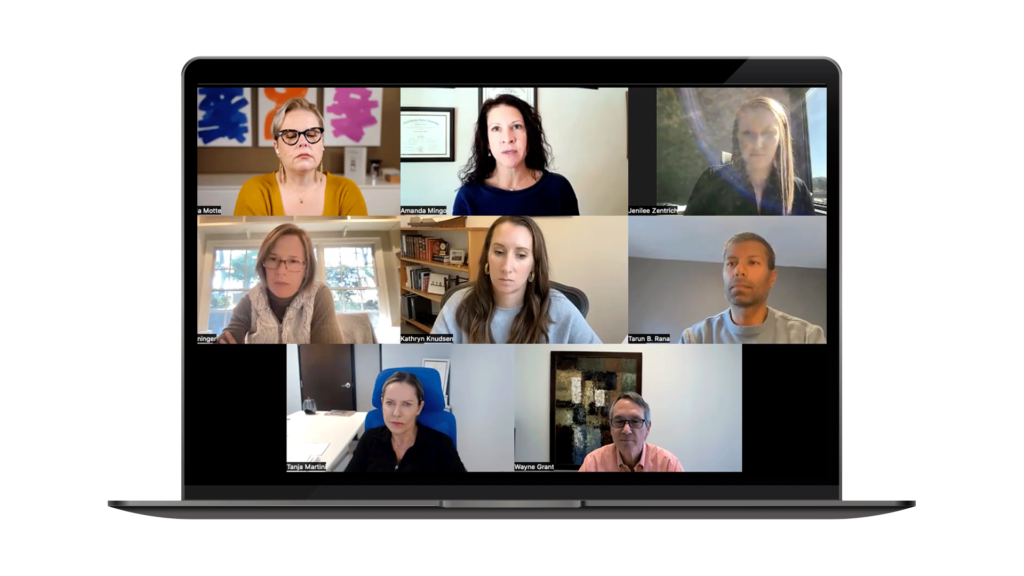 SKILLS COACHING & LEARNING LABS
Attend a skills coaching session or learning lab, so you can learn how to present with more confidence and charisma than ever. Get on your feet and actually practice your Presentation Skills with Sari as she coaches you personally. Or, dive deep into Voir Dire with Coach Joon and Opening Statement with Coach Siria.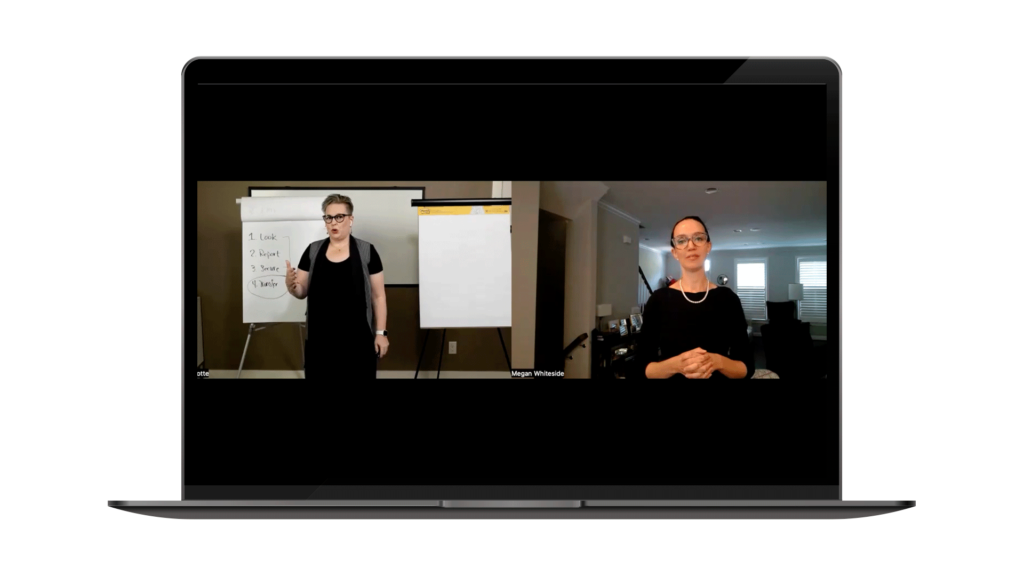 CASE WORKSHOPS & ROUNDTABLES
Here's where you can lean into the support of your peers and Coach Jody to help you with your actual cases. Ask questions about using the H2H Method™, dealing with defense tactics, overcoming fears, developing ideal juror profiles…anything at all that you will no longer have to grapple with on your own!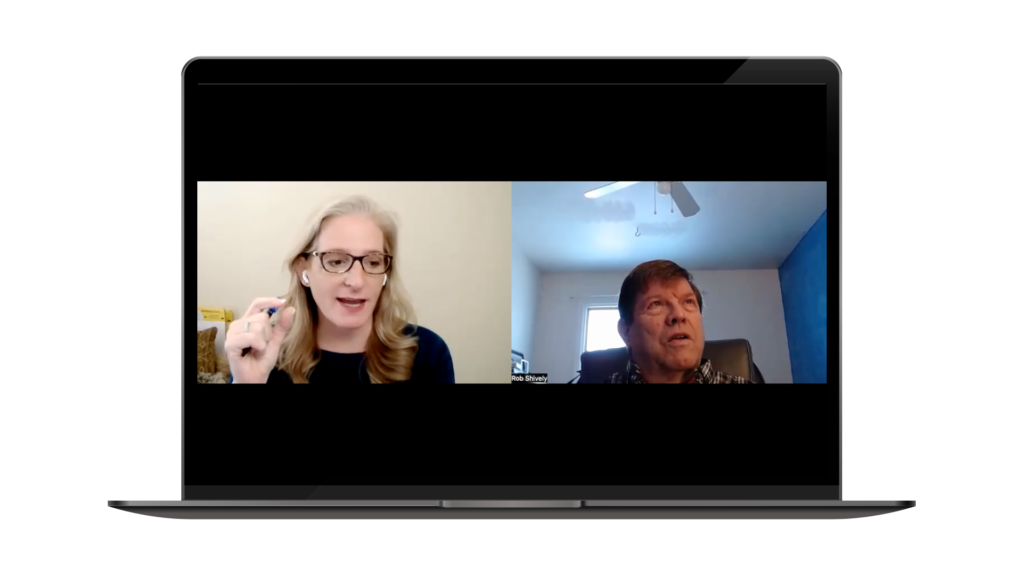 Private Online Community
Connect with other high-level members of our exclusive group of plaintiff attorneys, collaborate, ask questions, and get support from brilliant peers that have your back when you need it. Network during the sessions, or in our private Facebook group. This is the community you've been looking for, but didn't know existed!
The content taught Live by Sari ALONE is worth your investment.
All trainings, calls, workshops, and sessions will be recorded and can be easily accessed if you're unable to make the events, but showing up is encouraged.
Our team is made up of practicing trial-winning attorneys, trial consultants, Certified Professional Co-Active Coaches (CPCC), vocal and mindset experts, and more.
Plus, you get access to all these courses and trainings...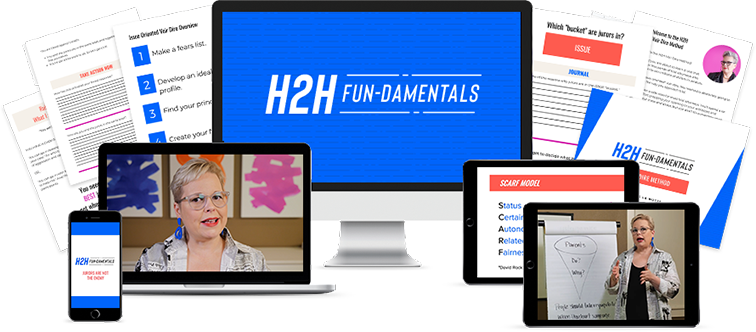 H2H FUN-DAMENTALS™ MASTERCLASS
This self-study masterclass consists of four fundamental modules that teach you the trial skills they should be teaching in law school - Mindset, Voir Dire, Opening, and Closing. The proven H2H Method™ will change the way you practice law forever. 🔥 No more searching for a magic formula that doesn't exist...you are the magic.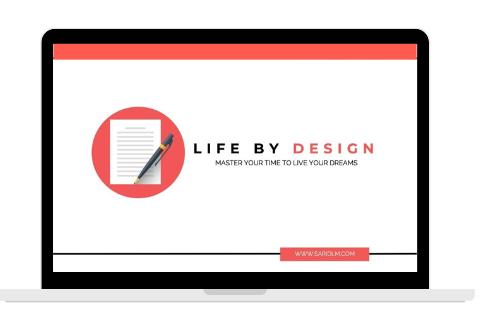 LIFE BY DESIGN: TIME MANAGEMENT
Life By Design time management course for busy, overworked lawyers 😰 who want their life back. Learn how to enjoy the practice of law without being anxious and stressed out ALL. THE. DAMN. TIME.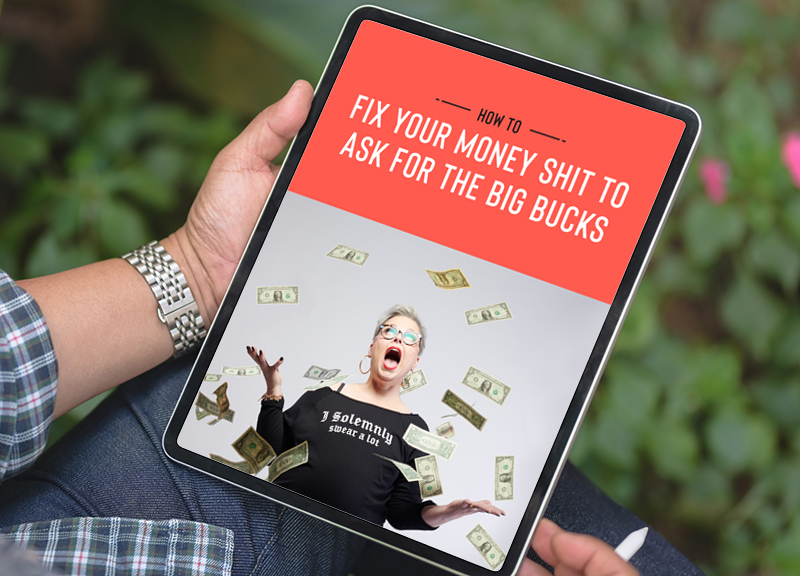 HOW TO FIX YOUR MONEY SHIT TO ASK FOR THE BIG BUCKS
Plaintiff attorneys deal in money. 💰 If you don't have your money shit figured out, you sure as hell are not going to be able to ask for the big bucks during trial. Learn how to get the number you want.

...And check out these bonuses...
SPECIAL BONUS
🗓️ 1 EXTRA MONTH IN THE PLAYGROUND
When you join H2H Playground™ during this launch, you'll get an entire extra month of access to all of the trainings and resources… for free! Use the extra time to take our Life By Design Time Management course, brush up on the H2H Fun-damentals™ masterclass, or use the space to schedule your much-needed time off during the year, without worrying that you're losing out on your investment.
Think of it as a buffer for when you get to the end of the year and realize you didn't take advantage of ALL the things available to you. You love a deal, right? So enjoy 13 months of access for the price of 12.
(value: $1,000)

PAY-IN-FULL BONUS
✨ 1:1 Trial Mindset Coaching Session
In this special coaching session for pay-in-full clients, you'll spend one hour working 1:1 with a qualified H2H Mindset Coach to help you uncover what's holding you back and how to conquer your biggest fucking courtroom fears.
This is the next level, my friend. It's everything you didn't know you needed, but will make a HUGE impact on your success.
(value: $1,250)

Coach Kevin
Lead Mindset Coach
coach joon
Voir Dire, Mindset, Trial Communication
Sari's Squadcast: Q&A with the coaches
The H2H program is absolutely unique and well worth the time and money.
Sari de la Motte has authored a smart and thoughtful method to conduct voir dire and openings. Her H2H Method allows us to practice with other attorneys under the guidance of exceptional coaches.
Practice with H2H Coaches increases confidence, comfort, and allows the attorneys to test and refine presentation organization, content, and persuasion.
Mark Choate
Alaska Plaintiff Trial Attorney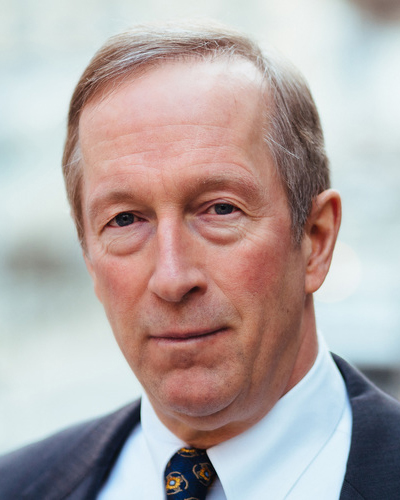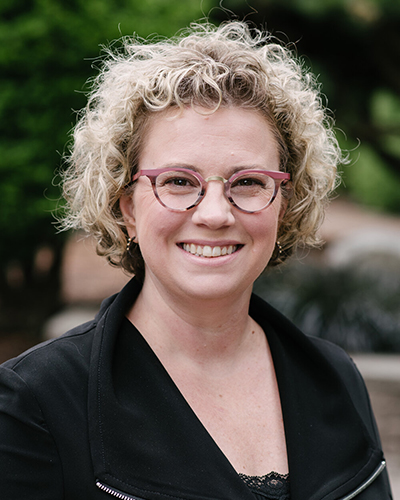 A fundamental shift in outlook...
We are more effective for our clients when we spend time and energy understanding ourselves and having a healthy authentic mindset.
H2H is a fundamental shift in outlook and asks us to learn who we are - from that place of authenticity the bullshit falls away and we do our best lawyering and living.
Jennifer Gogert
Washington Plaintiff Trial Attorney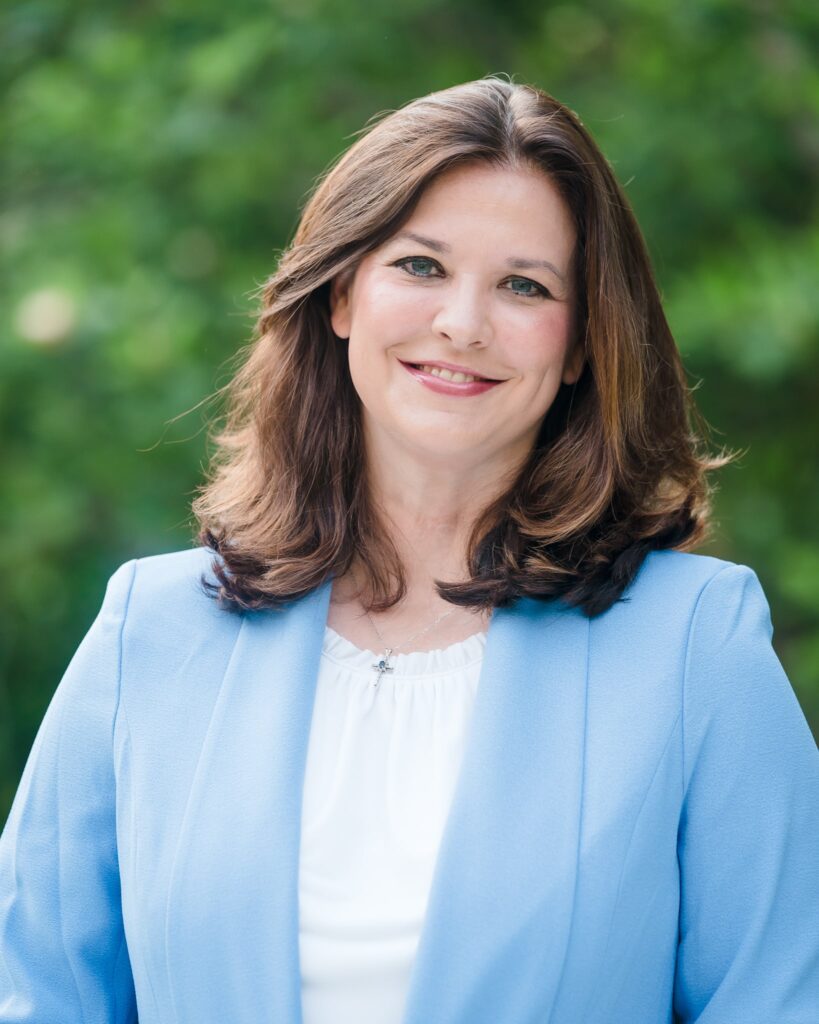 Using the H2H Method in voir dire, opening, and closing, we were able to captivate the jury and disarm the defense, resulting in my first 8-figure verdict ($77 million) and the largest med mal verdict in the history of Georgia.
natalie woodward
Georgia Plaintiff Trial Attorney
Give it a try. You won't regret it.
Connecting with jurors and confidently presenting my case at trial has always been my biggest challenge.
With the H2H Method, I learned rules and systems to use in voir dire, opening statement, and other parts of trial to command the courtroom.
The result? I won a $1.4 million verdict after a liability trial.
Arkady Frekhtman
New York Plaintiff Trial Attorney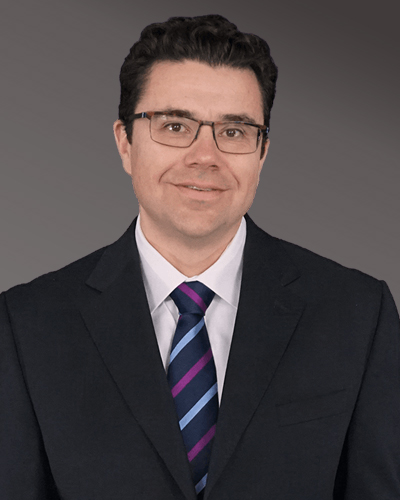 FAQ

Where am I going to find the time?

You'll NEVER find the time unless you MAKE the time.

We've included SO MUCH VALUE in H2H Playground™ that it's going to look like more than you can possibly fit into your schedule. But everything is recorded for you to study at your own pace. You can drop into whichever live sessions you need at any given moment, or search the archives of hundreds of videos for help with your specific need.

You're getting Sari's Life by Design Time Management course when you enroll, so that will be a great place to start your journey. PLUS, when you enroll now, you get an extra bonus month of access to make sure you get through everything.

You'll get access to all the modules immediately in our curriculum portal.
How can I justify the expense?

First of all, you can claim the cost of enrollment as a business expense.

But the content included in H2H Playground™ is going to transform your life and your career - I swear. In fact, that is the number one piece of feedback we receive from your trial attorney peers.

Each month you'll be invited to a new live training with Sari, skills-focused learning labs, voir dire circles, presentation skills coaching, mindset coaching & office hours, case workshops & roundtables, and you'll also have the support of our thriving (and private) online community.

With this investment in H2H Playground™ you'll spend less money on focus groups and experts (or not even need them)… how can you NOT justify the expense?
I don't have a trial right now, but what if I want to sign up when I do?

Uh… if you don't have a trial right now then this is the perfect time to work on your skills!

When are you going to stop putting off investing in yourself so you can stop feeling frantic all the time? When you're between trials, you have a chance to delve into H2H Playground™ and really focus on professional development and getting to the root of those limiting beliefs bouncing around your beautiful brain.

And when you DO have a trial, you'll want to take advantage of office hours, mindset coaching, and learning labs that will amp up your presentation skills. Plus, a community that will support you every step of the way!
If I'm not active on social media should I still join?

Yep. All the trainings and resources are housed on our own platform. We do have a private Facebook group for our members that will enhance your experience in H2H Playground™ but live trainings and core teachings are NOT hosted on social media.
What if I'm not good enough?

If you're afraid of being judged, you can just toss that shitty thought out the window.

I know stepping outside your comfort zone is scary. HOWEVER, every training and coaching session we do over here comes from the belief that YOU ARE AMAZING, just as you are.

You'll get honest feedback from our H2H Coaches plus affirmations and reminders of all the amazing things you are doing. This community is off the charts when it comes to support and constructive feedback. Everyone is invested in your growth as much as their own.

In fact, we celebrate both our wins and our losses - in the spirit of learning, growing, and acceptance of ourselves and the journey we are on. Where else in your circle have you experienced that?
How long do I have access to the information?

You're committing to a 12-month program, it's not a subscription membership.

This means that you'll be able to access all of the live trainings, materials, courses, coaching, and community for 12 months from the date you enroll.

But wait - with the special launch bonus, you'll actually be getting an extra month for free - giving you a total of 13 months of access!
What happens at the end of the program?

Besides feeling like the attorney you were born to be??? You'll be invited to renew so that you don't have to skip a beat!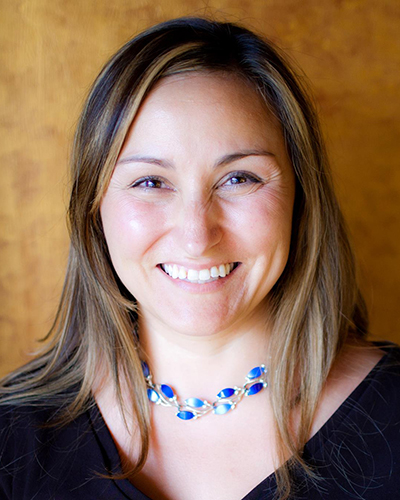 H2H is clarity.
The H2H Method helps reinforce on a daily basis what values and skills truly matter, so we don't have to sweat about the meaningless stuff, feel worn down, or question whether we should continue to be lawyers.
My quality of life is WAY better. Interestingly, I think a recent case settled two weeks before trial because the defendants could SMELL how excited we were to go to trial. That is definitely worth something.
Seriously, I feel like I owe Team Sari my firstborn for giving me hope that we can be part of meaningful change (except that I love my firstborn very much and am quite attached). 😊
FELIZ RAEL
New Mexico Plaintiff Trial Attorney
The H2H Method just "feels right in my bones".
In the past, I conducted inconsistent, sometimes aimless voir dires with no clear goal. It challenged me to continue my search to perfect what I think is the most important part of trial.
H2H made clear what the purpose of voir dire was.
My most important realization is that mindset, and particularly curiosity, is everything. I was skeptical of the mindset piece but that has changed radically.
I have studied (and taught) voir dire and its place in trial for my entire career. The H2H method is ACCESSIBLE, where other methods of learning and teaching it are not.
ROB SHIVELY
Wyoming Plaintiff Trial Attorney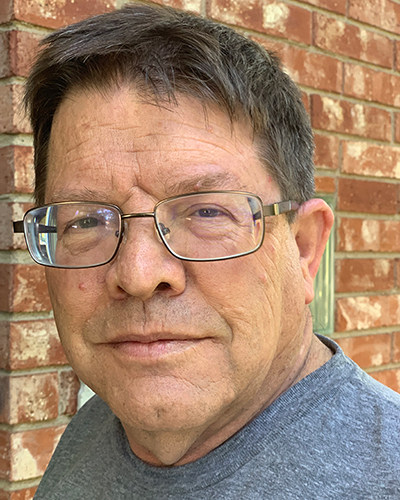 YOUR INVESTMENT

Join H2H Playground™ and become the lawyer you were meant to be.
PAYMENT PLAN
---
12 months of access to the H2H Playground™ - a place for training, practice, feedback, and community
Every month you get:
Monthly Live Trainings with Sari
Mindset Calls & Office Hours
Voir Dire Circles with Sari
Presentation Skills Coaching with Sari
Voir Dire & Opening Learning Labs H2H Coaches
Case Workshops & Roundtables
Private Online Community
Also includes access to these courses & trainings:
H2H Fun-damentals™ Masterclass
Life By Design: Time Management
How to Fix Your Money Shit to Ask for the Big Bucks Training
⚡ BONUS: 1 Extra Month in the Playground (value: $1,000)
12 MONTHLY PAYMENTS OF
$997 PER MONTH
-OR-
PAY IN FULL
---
12 months of access to the H2H Playground™ - a place for training, practice, feedback, and community
Every month you get:
Monthly Live Trainings with Sari
Mindset Calls & Office Hours
Voir Dire Circles with Sari
Presentation Skills Coaching with Sari
Voir Dire & Opening Learning Labs H2H Coaches
Case Workshops & Roundtables
Private Online Community
Also includes access to these courses & trainings:
H2H Fun-damentals™ Masterclass
Life By Design: Time Management
How to Fix Your Money Shit to Ask for the Big Bucks Training
⚡ BONUS: 1 Extra Month in the Playground (value: $1,000)
⚡ BONUS: 1:1 Trial Mindset Coaching Session (value: $1,250)
ONE PAYMENT OF $10,000
(You save an additional $1,964)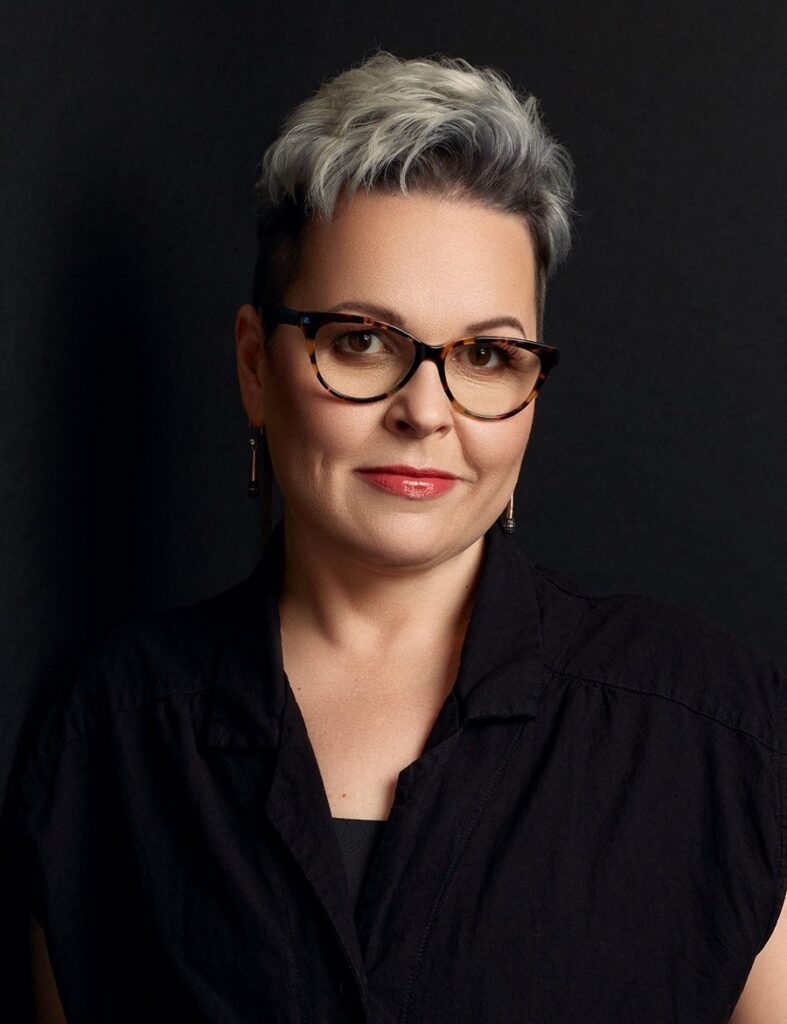 A LETTER FROM SARI
You (yes you!) are fucking amazing.
I want you to stop spending so many hours of your precious life stressing out over trial.
I've worked with thousands of plaintiff trial attorneys over the years and I see the same thing over and over again: you care deeply about your work, but at a huge price. You sacrifice your health, time with your family, and your overall mental well-being.
All because you're obsessed with winning so that you can prove you're good enough.
Fuck that shit.
First of all, you're already MORE than good enough. Secondly, with my H2H Method™, you'll never worry about winning again.
It was the success of my communication framework that prompted me to write my book, From Hostage to Hero: Captivate the Jury by Setting Them Free and it's because y'all keep asking for more that I continue to develop trainings.
Now, I'm so excited to invite you to enter my world with H2H Playground™. When you enroll, you'll have access to me and our entire team of coaches, our library of courses and training videos, and opportunities to practice your craft and learn from our brilliant trial lawyer community.
Join our Crew and master the method that will help you win cases, and will change everything for you. I swear.
Love,
Sari de la Motte
Questions? Contact [email protected]
YOUR SUCCESS DEPENDS ENTIRELY ON YOUR OWN EFFORT, MOTIVATION, COMMITMENT, AND FOLLOW-THROUGH. WE CANNOT PREDICT AND WE DO NOT GUARANTEE THAT YOU WILL ATTAIN A PARTICULAR RESULT, AND YOU ACCEPT AND UNDERSTAND THAT RESULTS DIFFER FOR EACH INDIVIDUAL. EACH INDIVIDUAL'S RESULTS DEPEND ON HIS, HER, OR THEIR UNIQUE BACKGROUND, DEDICATION, DESIRE, MOTIVATION, ACTIONS, AND NUMEROUS OTHER FACTORS. YOU FULLY AGREE THAT THERE ARE NO GUARANTEES AS TO THE SPECIFIC OUTCOME OR RESULTS YOU CAN EXPECT FROM USING THE INFORMATION YOU RECEIVE ON OR THROUGH THIS WEBSITE OR PRODUCT. WHEN YOU PURCHASE OUR PRODUCT, YOU UNDERSTAND THAT THERE IS NO GUARANTEE THAT YOU WILL ACHIEVE ANY PARTICULAR RESULT OR OUTCOME USING ANY OF THE IDEAS, TOOLS, STRATEGIES OR RECOMMENDATIONS PRESENTED. WE MAKE NO PROMISES OR WARRANTIES CONCERNING YOUR LIKELIHOOD OF SUCCESS, PERFORMANCE, FUTURE EARNINGS, BUSINESS PROFITS, CUSTOMER GROWTH, OR RESULTS OF ANY KIND. YOU UNDERSTAND THAT WITH AND BUSINESS ENDEAVOR THERE IS AN INHERENT RISK, INCLUDING A LOSS OF CAPITAL AND LOSS OF CUSTOMERS AND THEREFORE YOU ASSUME ALL RESPONSIBILITY FOR ANY SUCH RISK.
EARNINGS DISCLAIMER.
ANY EARNINGS OR VERDICTS OR EXAMPLES SHOWN THROUGH OUR WEBSITE ARE ONLY ESTIMATES OF WHAT MIGHT BE POSSIBLE NOW OR IN THE FUTURE. THERE CAN BE NO ASSURANCE AS TO ANY PARTICULAR FINANCIAL OUTCOME BASED ON THE USE OF OUR WEBSITE. YOU AGREE THAT I AM NOT RESPONSIBLE FOR YOUR EARNINGS, THE SUCCESS OR FAILURE OF YOUR PERSONAL OR BUSINESS DECISIONS, THE INCREASE OR DECREASE OF YOUR FINANCES OR INCOME LEVEL, OR ANY OTHER RESULT OF ANY KIND THAT YOU MAY HAVE AS A RESULT OF INFORMATION PRESENTED TO YOU THROUGH OUR WEBSITE. YOU ARE SOLELY RESPONSIBLE FOR YOUR RESULTS.
TESTIMONIALS.
I PRESENT TESTIMONIALS AND INSIGHTS ABOUT OTHER PEOPLE'S EXPERIENCES WITH MY WEBSITE FOR PURPOSES OF ILLUSTRATION ONLY. THE TESTIMONIALS, EXAMPLES, AND PHOTOS USED ARE OF ACTUAL CLIENTS. THEY ARE NOT INTENDED TO REPRESENT OR GUARANTEE THAT CURRENT OR FUTURE CLIENTS WILL ACHIEVE THE SAME OR SIMILAR RESULTS; RATHER, THESE TESTIMONIALS REPRESENT WHAT IS POSSIBLE FOR ILLUSTRATIVE PURPOSES ONLY.