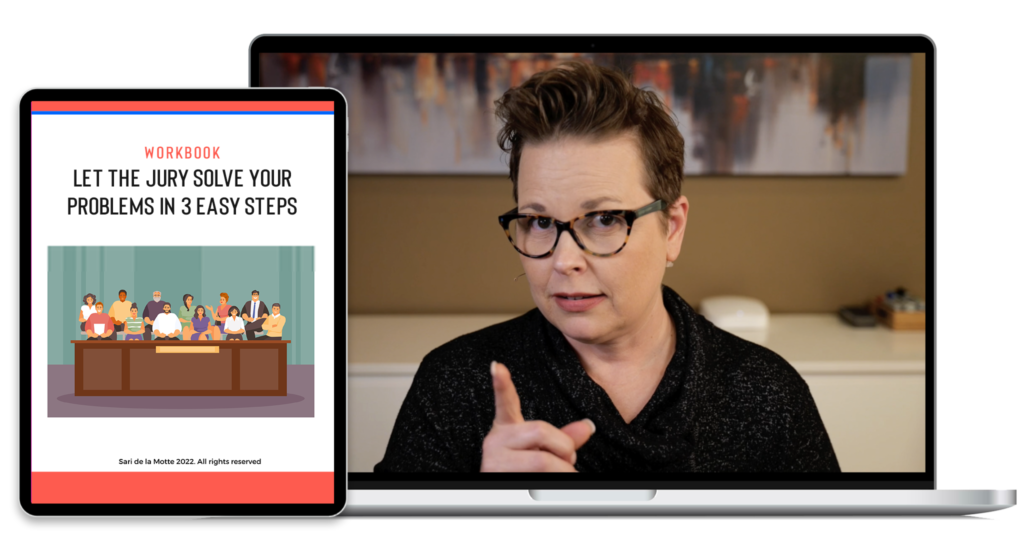 FREE TRAINING
Let the Jury Solve Your Problems in 3 Easy Steps
...so you can have less stress and more fun at trial.
⬇ Sign up below to receive access to the training & workbook. ⬇
[ Warning: this 16-minute video will change everything. ]
Sari is Featured in:







"Sari de la Motte joins the ranks of David Ball, Josh Karton and Claude Stein, the other great non-lawyers who understand our jobs well enough to actually make a contribution to our cases and performance. Sari delivers practical, trial-ready advice."
Rick Friedman
Attorney, Inner Circle of Advocates, Author
🤔 I know what you're thinking all the time:
"Why am I not getting the results that everyone else is? Where's my 8-figure verdict?!"
Aren't you tired of trying to find the shiny new formula for winning?
... scrambling to come up with the 'right' voir dire questions
... attempting to emulate the current trial attorney 'du jour'
... attending CLE after CLE and buying every book you can find that might teach you how to be 'great'
I love you for frantically chasing the answer, but it's time to stop.
SERIOUSLY.
❌ The shit you're doing just isn't working.
Success starts with a framework I call the Funnel Method - so that you can trust the jury to solve your problems.
Everything you learn in my free video training & workbook can be implemented TODAY. 🙌🏼
Here's what I'll show you:
✅ Learn the #1 problem with what you're currently thinking about the jury
✅ Uncover the 3 steps to follow so your jurors tell YOU the principles of the case instead of you telling THEM
✅ Use this proven framework to give jurors the ability to HELP you
✅ Re-program how you approach every single case you try
THE BEST PART?
You'll get on the path to never worry about winning again.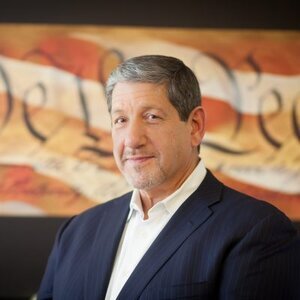 "This is brilliant, simple, and awesome on so many levels. It takes the guesswork out of what we're doing and why we're doing it when questioning a jury for them to choose to sit on our case. It removes the often-heard, well-earned criticism that we will say anything and do anything to persuade them like snake oil salesmen and saleswomen. Finally, it truly allows an authentic connection with the juror. You don't need notes. You only need a few well-thought-out principles that good folks will come up with themselves.
I have been doing this work for over 36 years now, and this is the first time I am 100% confident that we will have the jurors in the best state of mind to bring money justice for the plaintiff. If you don't use Sari's funnel as taught, you might as well turn it upside down and wear it on your head in the corner!"
LAWRENCE KAHN
Washington State Plaintiff Trial Attorney
A NOTE FROM ME
It pains me to see so many talented trial attorneys like you putting in 60-hour work weeks, then spending every spare minute searching for the formula to winning cases.
You have got to stop working this hard before the stress fucking kills you. Who knows how long it will take someone to notice you're missing if you drop dead at your desk? Think about it.
I've taken my experience of working on hundreds of jury selections with countless plaintiff attorneys just like you, to create this resource that will shift your mindset about the jury and give you the skills training you need right now. It looks simple, but I swear it will change everything.
Love,
Sari de la Motte
P.S. I guarantee they don't teach this stuff anywhere else—including law school.