We've added a new coach to the SariDLM team: Coach Siria Gutierrez!
In this podcast episode you'll learn about Siria, how she came to SariDLM, and how this former "anti-coach" became a mindset coach herself!
We'll also talk about how Siria wanted to "break up" with the law, and how many of you may feel the same. You'll hear where that journey took her, and how one big mindset change in her thinking made all the difference, and how it can also make a difference for you.
Learn more about Siria here:
www.saridlm.com/meetsari
Tiktok: @notjustalawyer_siria
CH: @sassysiria
Podcasts: Pivotal Moments Podcast & Lawyered with Siria
IG: pivotal_moments_hq
Websites: http://siriagutierrez.com/
http://pivotalmomentshq.com/
👀 Check out the free H2H training below!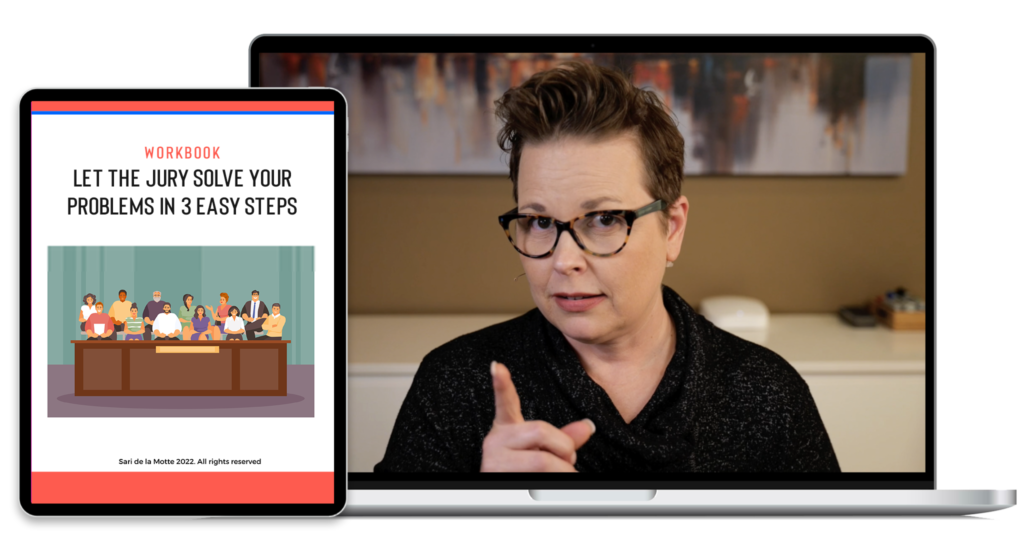 Free Training
---
3 pOWERFUL STRATEGIES TO HELP YOU READ A JUROR'S MIND
Let the Jury Solve Your Problems in 3 Easy Steps
Join me for a free training to understand what the jury is thinking so you have the confidence to trust them - and yourself - in the courtroom.
Use the H2H Funnel Method so that jurors tell YOU the principles of the case instead of you telling THEM.

Subscribe to the Podcast
Tune in weekly as Sari shares tips that will help you up your game at trial, connect with jurors, and build confidence in your abilities so that you'll never worry about winning again.
Sign up for trial tips, mindset shifts, and whatever else is on Sari's brilliant fucking mind.